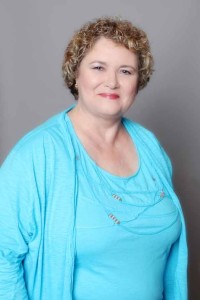 Rebecca Bridges grew up in Oklahoma in the third largest city of that state. Of course, in Oklahoma at that time the population was under one hundred thousand so she's not a big city girl. She had the opportunity to live in Germany two different times, once in the 1970s and again in the early 2000s, for a total of eight years. Living in Germany she took advantage of the close proximity of all the other countries to travel and shop. Yes, she enjoys shopping and bargaining for the best price of whatever local goods are available.
Rebecca worked for more than thirty years for the Department of the Army as a computer specialist. In addition she served as a Warrant Officer in the U.S. Army Reserves. During her life she's lived in nine different states from California to South Carolina and Texas to Missouri. You'll notice she's avoided going too far north since she's not fond of cold weather!
Rebecca and her husband decided to make South Carolina their retirement home in 2011. Although she dabbled in writing prior to retirement she became committed to honing her craft and set a goal to have her books published. Now she's completed book one of a series and a novella. Book two of the series is currently in progress.
Growing up in Oklahoma she could see for miles across the plains where buffalo grass, paint brush flowers and mesquite trees grew. Her view today includes ocean waves, dolphins, pelicans and palmetto trees in South Carolina.